Times were hard in so many of the southern cities in the years after the "War of the Rebellion". Many familes in the south moved from city to city. Some moved back and forth from Georgia and South Carolina.
There was a very large "Stowers" family in Hart County Georgia. And there were about as many "Stowers" in South Carolina. Especially Abbeville in Anderson County that was located directly across the state line from Elbert and Hart Counties in Georgia.
My family moved to Columbia, South Carolina around 1896 or so, then moved back to Elberton. Around 1920 they moved to Riverside and Los Angeles, California.
There was also a few "Stowers" families in Alabama, Tennessee, Mississippi, Arkansas, Lousiana, Texas and Oklahoma.

Marriage License of Allen Stowers and Drucilla Thornton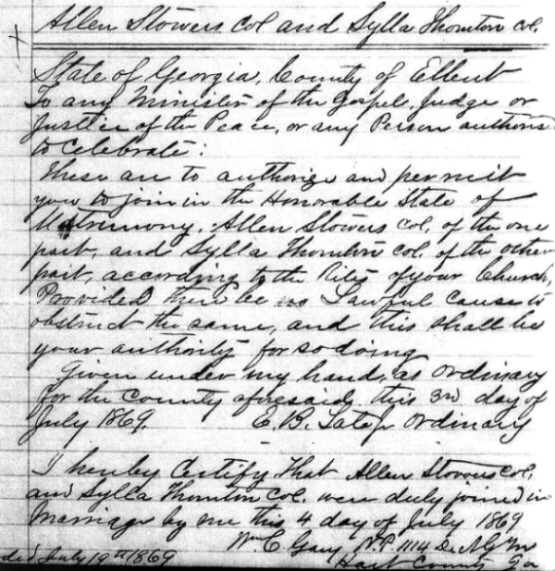 Marriage License of Henry Stowers and Amanda Groves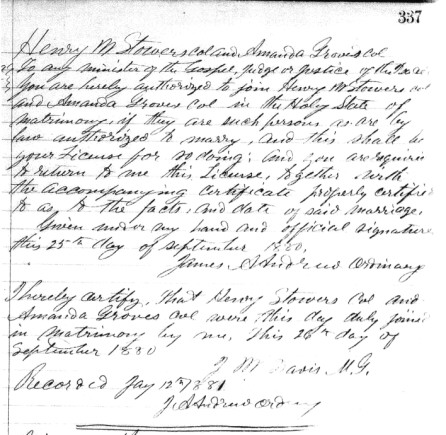 Marriage License of John Hailey and Nancy Emma Stowers

Marriage License of Jeptha Blackwell and Alice Stowers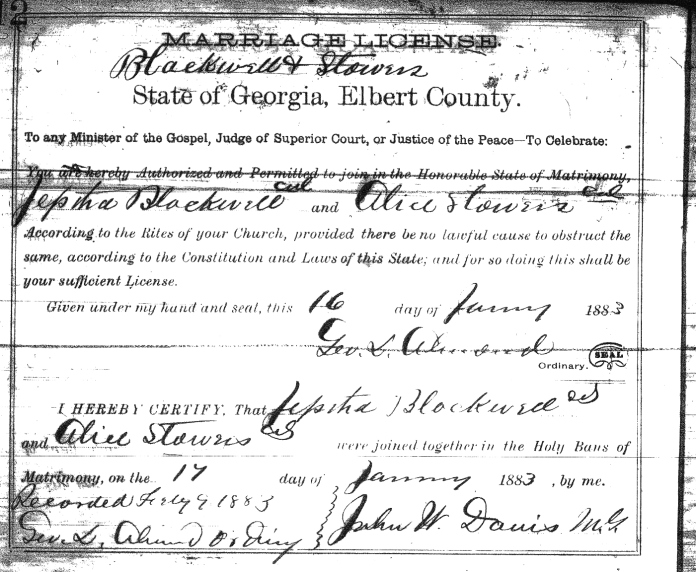 Marriage License of F G Stowers and Alice Crawford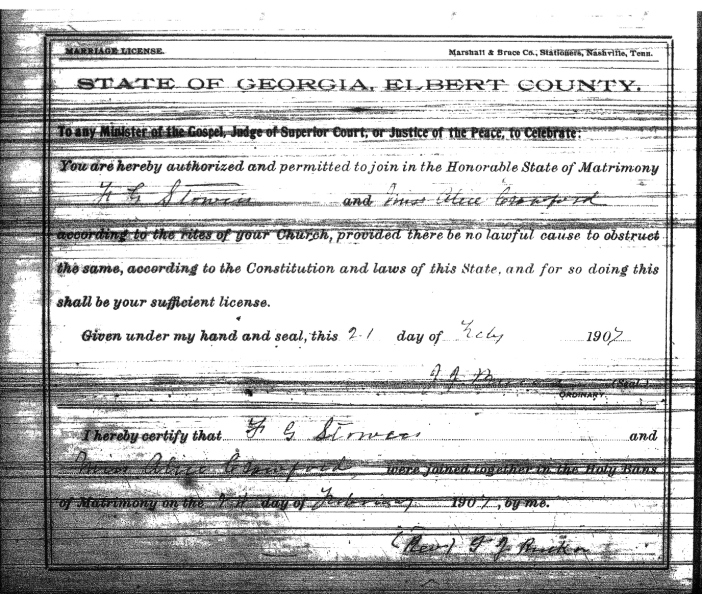 Marriage License of Florence Stowers and Julia Carr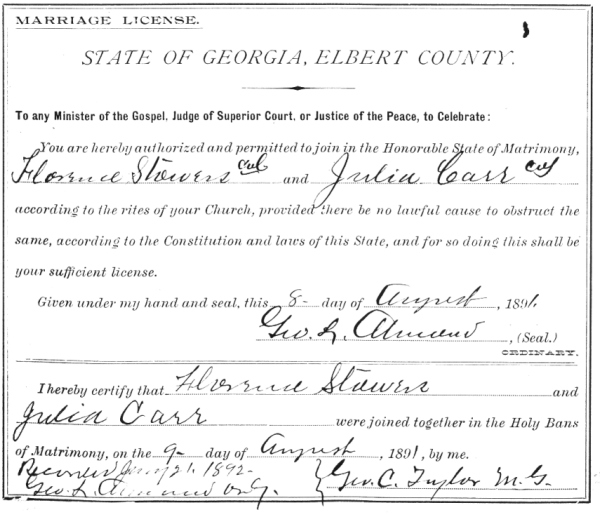 Marriage Licence of Felix Spurlock and Lammie Stowers

Marriage License of Paul Stowers and Tommie Patterson


Marriage License of George Stowers and Minnie Gaines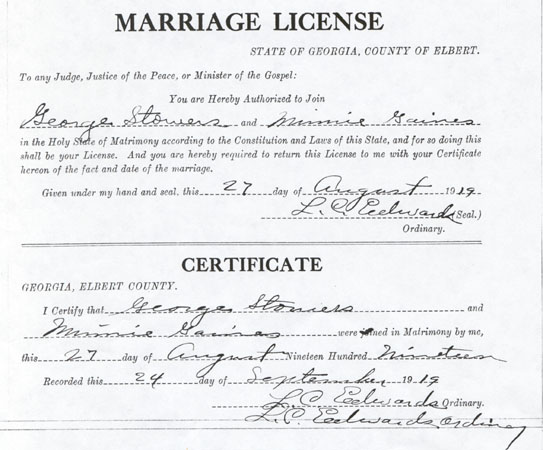 Marriage License of William Stowers and Bettie Gaines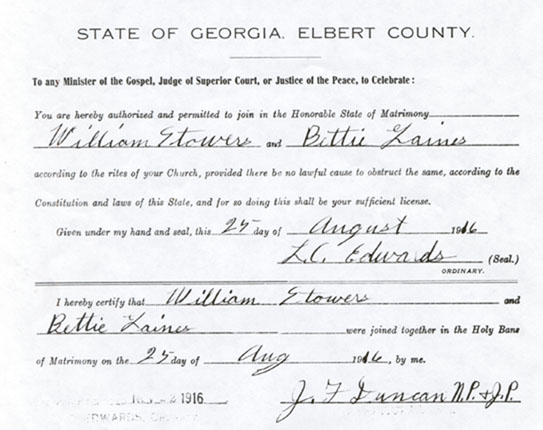 Death Certificate of Benjamin "Florence" Stowers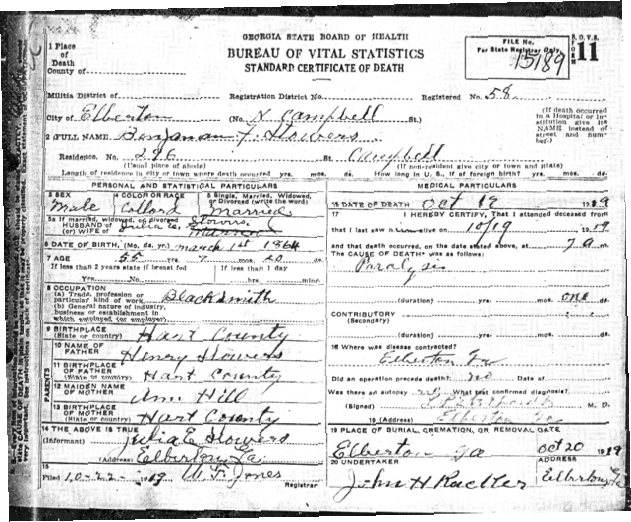 Discharge of George Stowers, Sr

Some favorite links